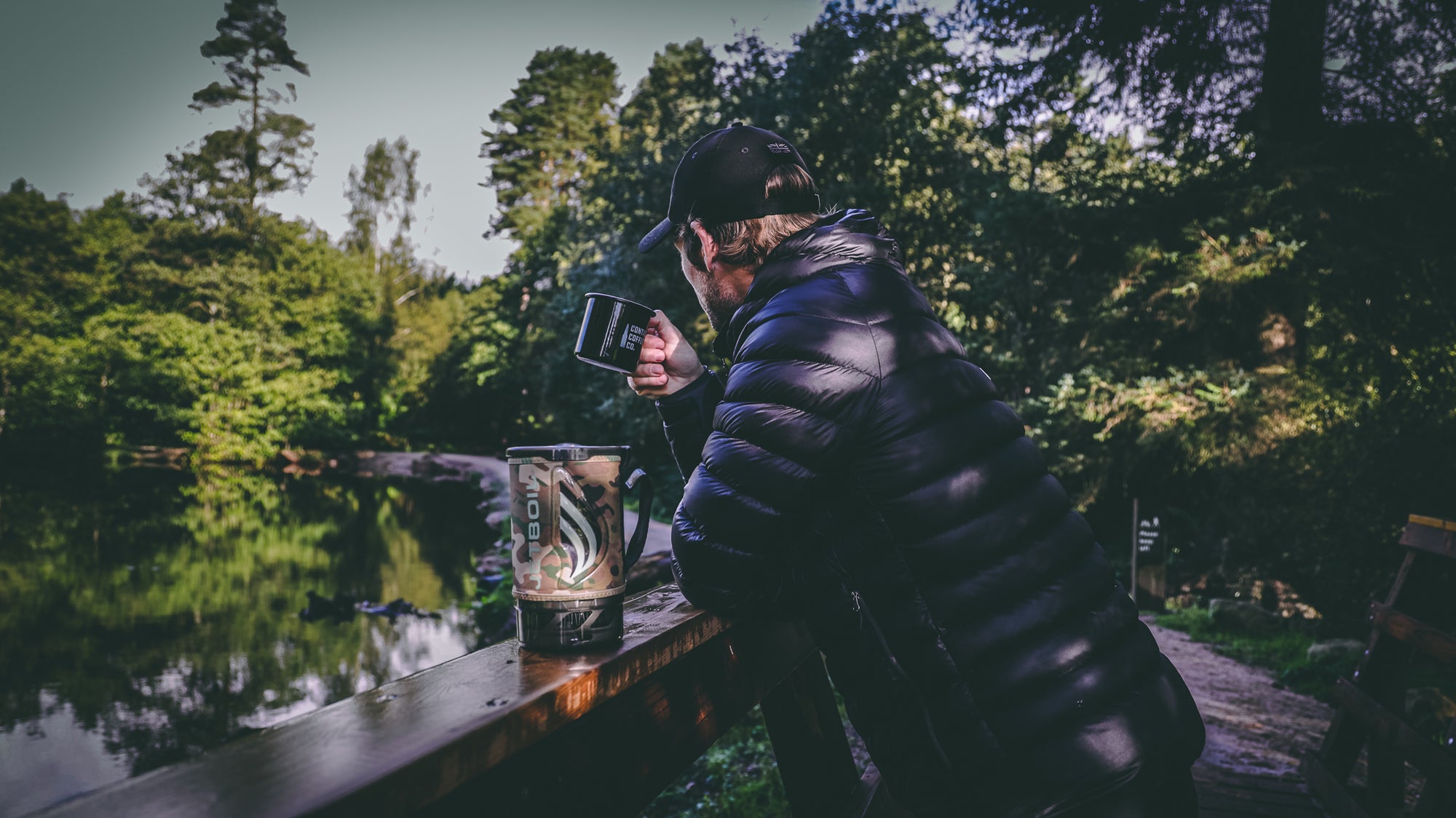 Veteran Owned Coffee Company Is Changing The Coffee Game
Veteran owned coffee company is changing the coffee game
Contact Coffee Co. is redefining the quick coffee industry with minimal fuss and maximum taste
United Kingdom - A coffee company created by two serving Royal Marines is currently winning the war against poor quality coffee by making it their mission to introduce the best fresh coffee with minimal equipment in the shortest amount of time.
Soldier-proof coffee delivered directly to the customer
As veterans, co-founders Luke and Si Lume have vast experience in dealing with inferior coffee. Having grown tired of freeze-dried substandard instant coffee, they set out to change the approach to quick coffee by producing a range of soldier-proof brews that can be prepared with very little effort in virtually any setting. 
While the birth of Contact Coffee Co. was primarily focused on producing soldier-proof coffee that could be consumed during operations around the world, the business also delivers its exquisite quick coffees to members of the public. Its range of distinct service-themed blends includes After Hours, Battle Prep, Blue Light, and Red On. 
The range of powerful blends is also available in a range of products including machine pods, in bags, or as a choice of ground and full bean blends. The company also delivers a range of accessories including an aeropress coffee maker to create the perfect coffee in super quick times.
Perhaps the most telling feature of the Contact Coffee Co, collection, however, is its monthly subscription services that allow customers to discover everything the brand has to offer in a fun, convenient, and cost-effective way. Coffee Club gives subscribers a 25% saving on their first orders while each monthly delivery includes a free sample bag. Subscribers also have the chance to choose between two and four bags per month, ensuring that their deliveries are perfectly matched to their coffee consumption requirements.
Quality coffee ethically sourced from around the globe
Contact Coffee Co. doesn't only pride itself on delivering soldier-proof quick coffee that can be enjoyed by all. From day one, the company has committed itself to sourcing the highest quality coffee beans in an ethical way that makes the taste of success even sweeter.
The roasts come directly from the heart of Brazil, Ethiopia, Sumatra, Indian robusta, and other destinations synonymous with the best coffee beans on the planet. The result is the freshest coffee that is perfect for operations as well as daily use at home.
Contact Coffee Co. has already introduced blends across light, medium, and dark roasts as well as different strengths - all of which are made from natural ingredients while the details, along with preparation and taste notes are clearly labelled for all products. 
As the demand for great-tasting quick coffee reaches the red zone, Contact Coffee Co. has quickly established its place as one of the most exciting brands in an increasingly competitive environment. For coffee lovers based in the UK and beyond, it is now the obvious choice for trying a new blend. 
More information can be found by visiting
https://www.contactcoffee.com/
. Alternatively, Contact Coffee Co's press contact Luke Dalton can be reached at luke@contactcoffee.com.