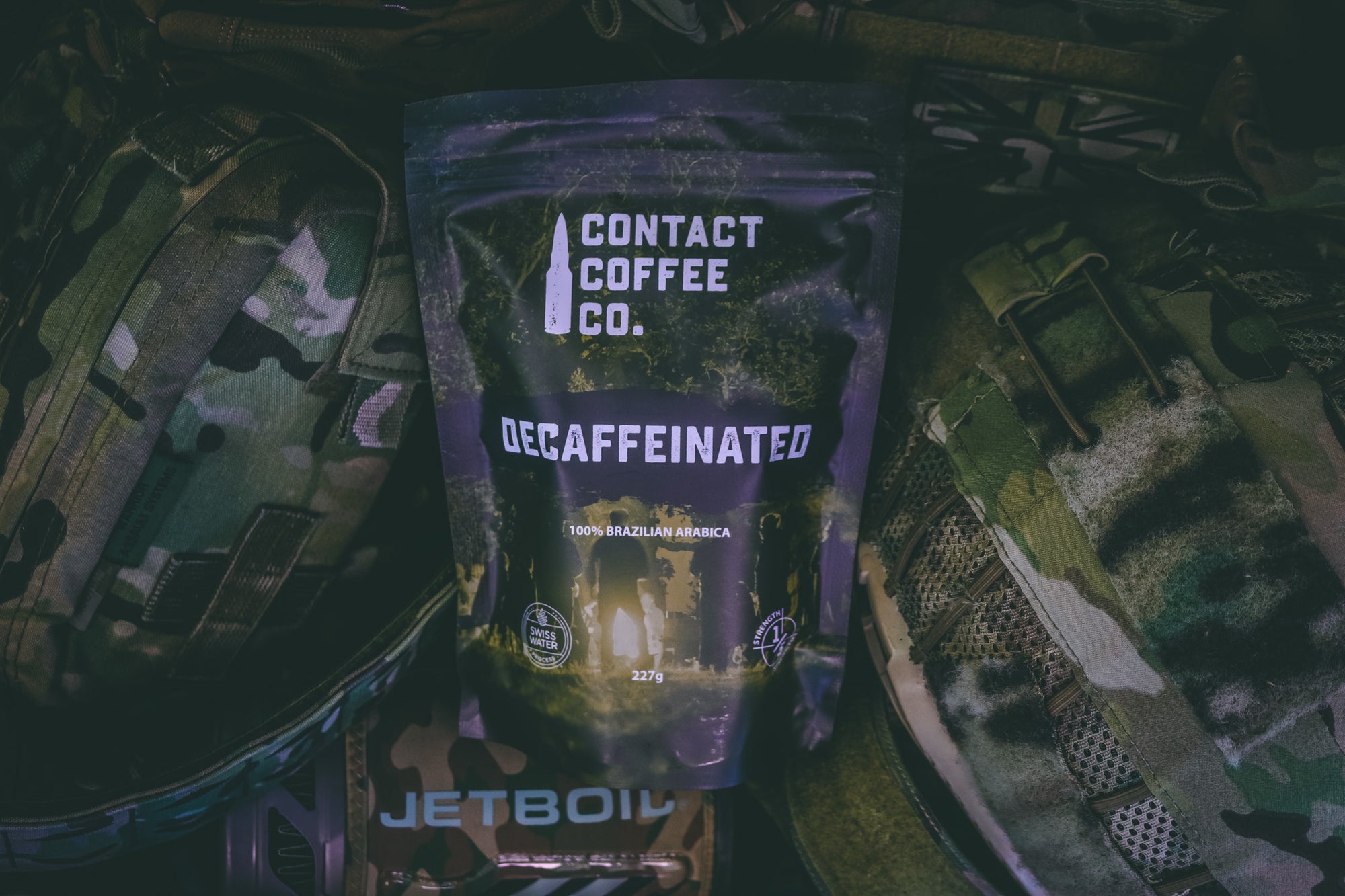 Is decaf really that bad?
Apple is known for its minimalist design, Amazon is known for its fast delivery and Contact Coffee is known for high caffeine coffee. With a high caffeine mantra of Caffeinate to Operate, why the hell did we sell our soul to the coffee devil and introduce decaffeinated coffee? I know our die-hard fans spat out their coffee at the launch of Decaffeinated. But, Is decaf really that bad?
Sleep, we need more sleep!
Despite common belief, a diet based on 24hr coffee can have some negative side effects such as sleep deprivation. Health monitoring has become very easy since Whoop introduced their wristband into the world. This allowed users to keep an eye their heart function and understand what affects sleep patterns. It turns out that drinking a mug of Red On! at 2100 is not conducive to a solid sleeping pattern. Decaf coffee allows us to drink our black nectar until late without impacting sleep. Makes sense really.
It tastes so damn good
A big trepidation about Decaf is the taste. "Bin juice" and "dish water" have often been aligned with Decaf taste. This of course was a strong factor for staying well away from bin juice Decaf. After some careful research (I googled Decaf on my phone) we understood there is much more to the decaffeinated world than we thought. The reason most decaf tastes like dish water is because a chemical process is used to strip the caffeine goodness away from the bean. My deeply committed research (still google on my phone) pointed me towards Swiss Water Process. This is an innovative, 100% chemical free decaffeination process removes caffeine for coffee roasters around the world. Essentially great tasting coffee can have caffeine removed without impacting the taste. When we came across our Swiss Water coffee for Decaffeinated, it was a no brainer to offer you guys this epic coffee.
Treachery to our core followers?
Contact Coffee boasts over 50,000 followers and a logo tattooed onto a very loyal followers' chest. Our brand mantra is Caffeinate To Operate which doesn't fit well with Decaf coffee. Introducing Decaf is simply an addition to our existing range. We have many followers message us explaining they "love the brand but can't drink caffeine coffee" this is due to health reasons or pregnancy. We want to maintain our customer base and offer the best coffee to you! Therefore we worked tirelessly to offer our favourite Swiss Water processed coffee as our Decaf coffee.

High caffeine coffee is still very much part of the diet for the Contact Coffee crew. We start our day with our favourite coffee to kick start us into work or gym. Decaffeinated is very different from our core blends and single origins but we back ourselves to have delivered an epic tasting coffee. We can now drink our black nectar until late without scrapping with your body to get some sleep. Try it and I challenge you to try it and tell us we "did wrong".