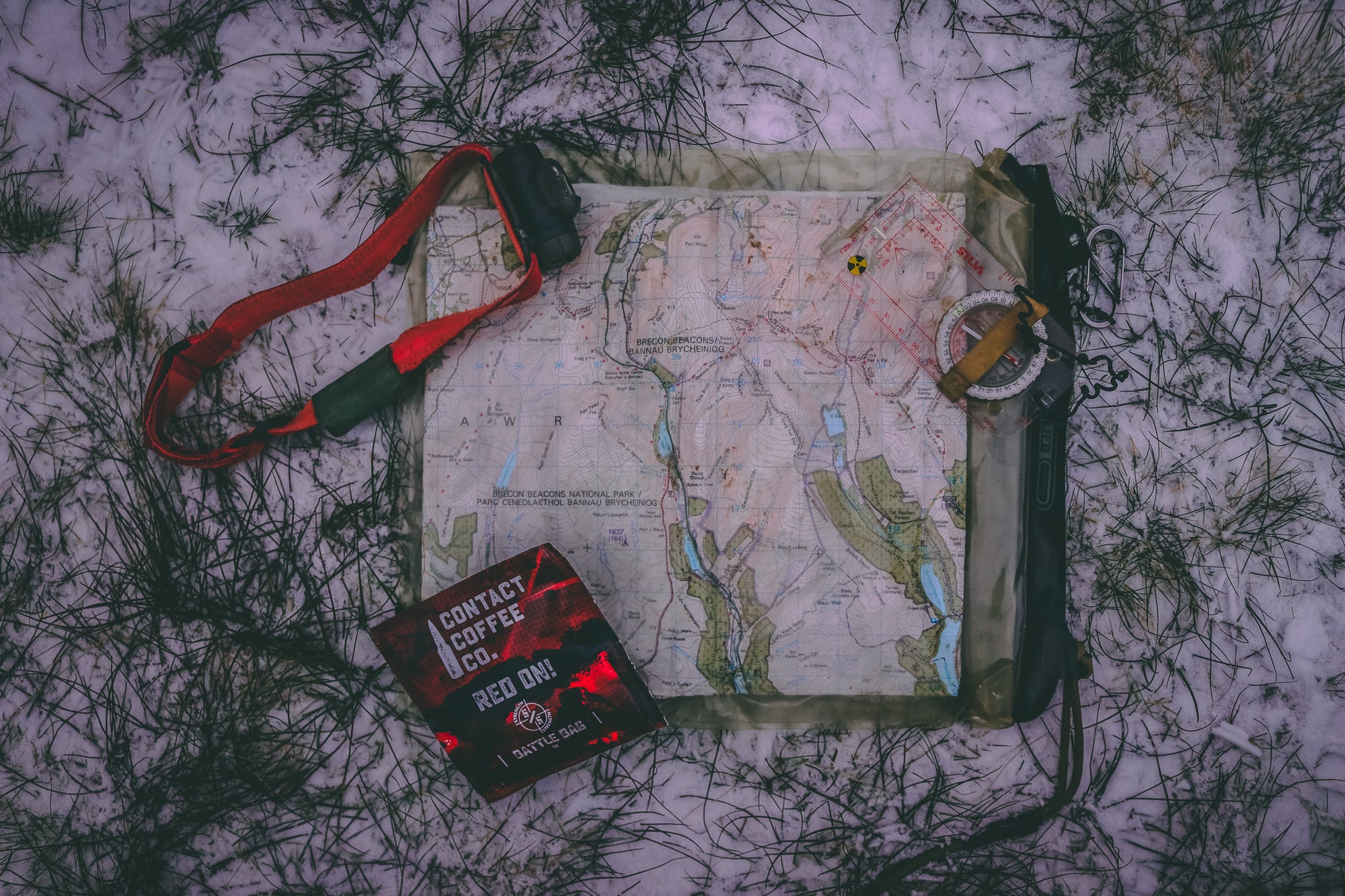 How to Outsmart Your Boss on Map Reading Basics
Why you need to learn how to map read
In an age of mobile phones and GPS's, why do we need to learn map reading? Understanding and using a map should make up all foundational knowledge of navigation due to it being a failsafe option. Understanding the harder way of navigating first will make the digital way even easier.
Think of this scenario. You have just finished watching an episode of SAS Who Dares Wins and you fancy yourself as a bit of a Special Forces legend. You set off for an 8 hour march across The Brecon Beacons armed with enthusiasm, a Rab Jacket and a mobile phone for your navigation. Those familiar with the Brecon Beacons know 2 things; don't plan on having phone signal and expect unpredictable weather.
The weather changes and your route becomes unclear. Your phone battery is dwindling due to constantly searching for the nearest phone tower. Very quickly your navigation options dwindle away from the digital safety of todays devices. The end result is that you are either lost or panicking because you have no way to navigate to safety.
A GPS is useful bit of kit but it requires you to understand how map works and it should aid your map reading. Lets take a look at the basics you need to start navigating safely. 
Learn the map
A map is a birds eye representation of an area that uses symbols and lines to represent real life features. A good start is to understand what the symbols represent. Some are obvious such as a telephone box or campsite. Other symbols such as a Trigonometry Point are less obvious but are essential for navigation.
There are plenty of online resources to help you learn the basics such as
Ordnance Survey
. Once you have grasped how a map works then head to somewhere local to learn how to "map to ground" which is essentially matching real world features to what is on your map.
Learn the compass
Now you can understand a map, its time to start navigating. A compass is the second tool you require to start navigating without digital help. There are many different compasses available but from experience, a Silva baseplate compass will do the job. Most compasses are in degrees, but you may find some military compasses in Mils. Both work the same so go with what you are familiar with.
Make sure you don't have a bubble in the compass. A bubble equals incorrect bearing. Incorrect bearing equals lost!
Waterproof, lanyard and safeguard
A map doesn't need charging or firmware updates but it does need to be looked after. Any soldier will tell you that a map should be waterproofed, after numerous failings we highly recommend spending the money and investing in an Ortleib map case. 
Your map should be lanyarded to yourself. Why? Without being over dramatic, if you are onto your map as your GPS has broken, you really are in the shit. Any thing from a small length of para cord to a coiled pistol lanyard will suffice.
A Duke of Edinburgh finisher will suggest having a map around your neck in a bright map case for quick access.
Both are ways to look after the map, but we naturally favour the soldiers way. Some may favour the Duke of Edinburgh award way. A soldier is trained to kill. A Duke of Edinburgh award teenager has pans jangling on the outside of their kit. Look after your map and it will look after you.
Get out and practice!
Fortunately in the military, there are everyday challenges for map reading which helps hone the skillset. The best way to get better is practice. If you can collar somebody to join you who is a ninja at navigating with then even better (it will also stop you getting lost).

Map reading can be considered a near unnecessary skill as the digital age takes over every facet of our lives. A foundational knowledge is essential but there is also an element of reward from using your own skill to safely navigate you from A to B. This is similar to making a coffee using a pour over. Many will make snide comments like "it takes too long" or "it makes too much mess" but they are missing the point of the process and skill to make something yourself that you thoroughly enjoy instead of pressing a button machine.
'Own the skillset. Learn to map read.'