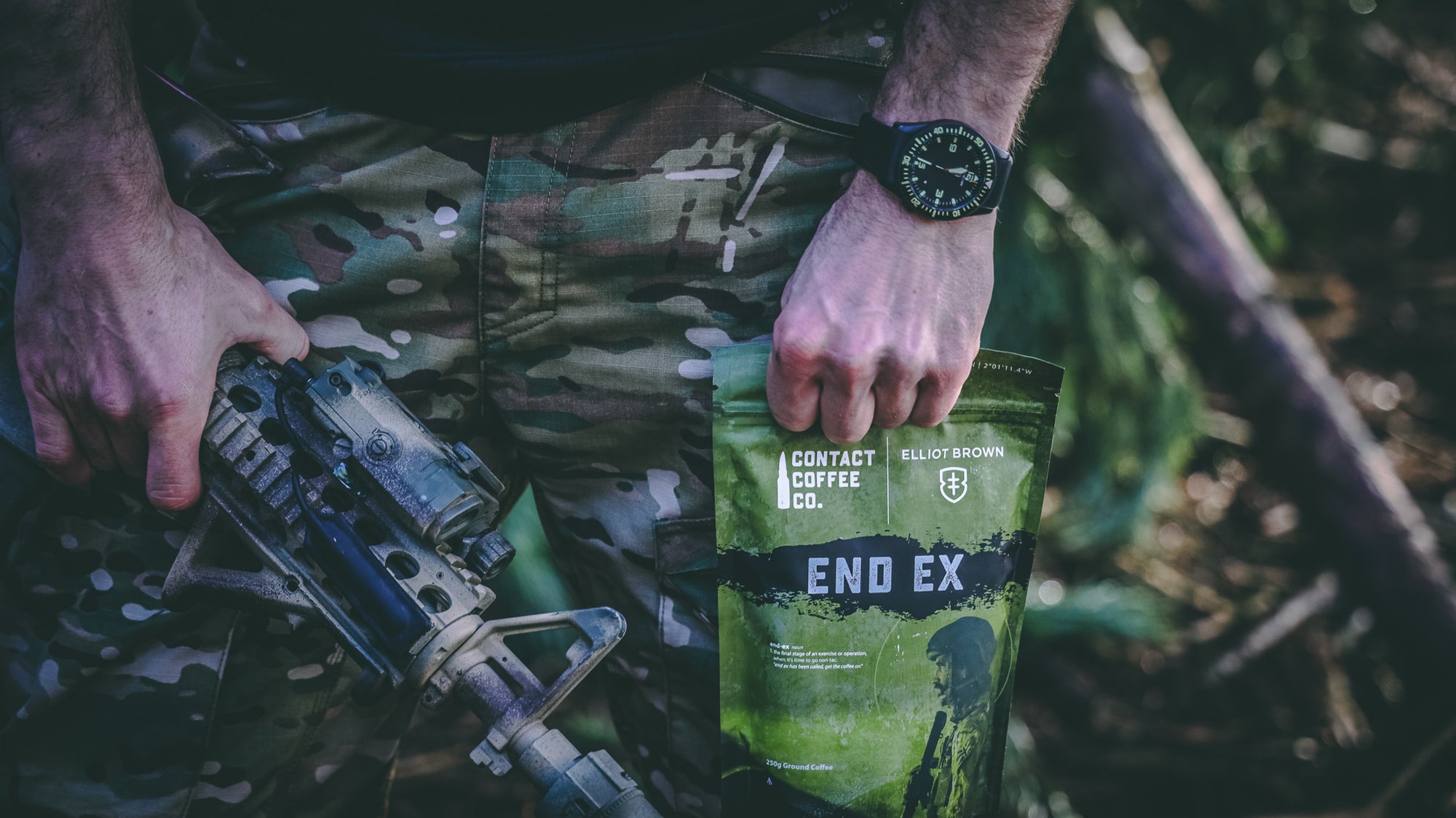 Bespoke coffee for your business
Looking for promotional products for your business? Why not have your own branded coffee?
Make your business stand out
Promotional materials such as mouse mats, USB's, and cheap pens aren't going to make your brand stand out as much as a nice bag of coffee being opened every morning by a potential client or long serving customer is it?
Bespoke coffee bags
Elliot Brown are a watch brand who really stand out from the crowd, they loved the idea of having their own branded coffee bag, so much that they went for the full bespoke bag. 'It's amazing how many relationships can be built over a coffee'.
The possibilities really are endless when creating your own coffee bag. Devil is really in the detail, Elliot Brown went down to even having a lat and long location of their office on the design.
Promotional coffee
In a field full of sheep, be a giraffe. You are thinking about a giraffe in a field full of sheep now, and no doubt if you saw that scene in real life you wouldn't be looking at any one of those sheep would you? Bare with us..
Often after a trade show have you collected multiple pens and leaflets, amongst these is always one promotional item that you are excited to get out. No, not a giraffe.
Many companies have seen the advantage of standing out from the crowd, most commonly choosing the 100g sample size bags to gift to clients and potential new customers. With our MOQ starting from as little as 100 Units, these are an affordable promotional asset for any business. 
Only the size of an A5 piece of paper, they can easily be sent out at a low cost as a small letter, not a bad option for Christmas gifts for clients..
Want to know more? Drop us an email to hello@contactcoffee.com for more information and a free mock up.